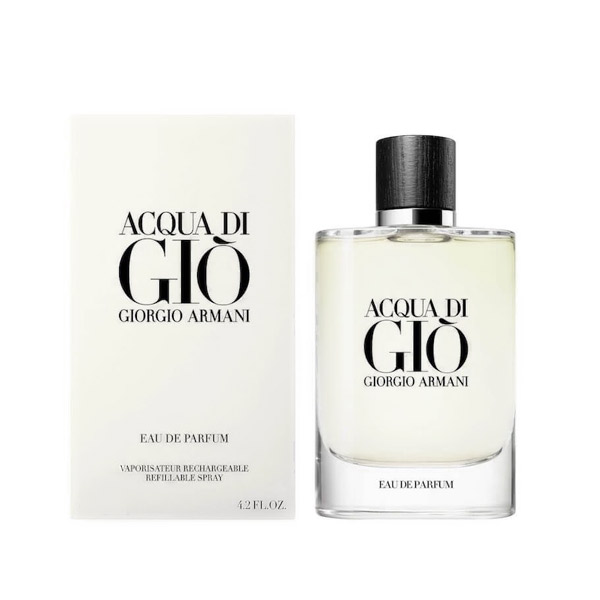 GIORGIO ARMANI-ACQUA DI GIÒ EAU DE PARFUM 40ml
795 point
ACQUA DI GIÒ EAU DE PARFUM encapsulates a powerful, long-lasting freshness, where innovative marine
notes blend with natural green mandarin, sage, vetiver, patchouli, and a woody mineral dry-down.
The infinite horizon of the sea is captured in a new innovative refill bottle. This fragrance for men is
for lovers of the classic Acqua Di Giò olfaction but seeking something more intense and long-lasting.

The Bottle:

This elegant full transparent bottle holds an uncolored juice that is powerful yet crystalline. Masculine,
essential, elegant. The bottle is topped with a dark wood cap, evoking the balance of architecture and nature.