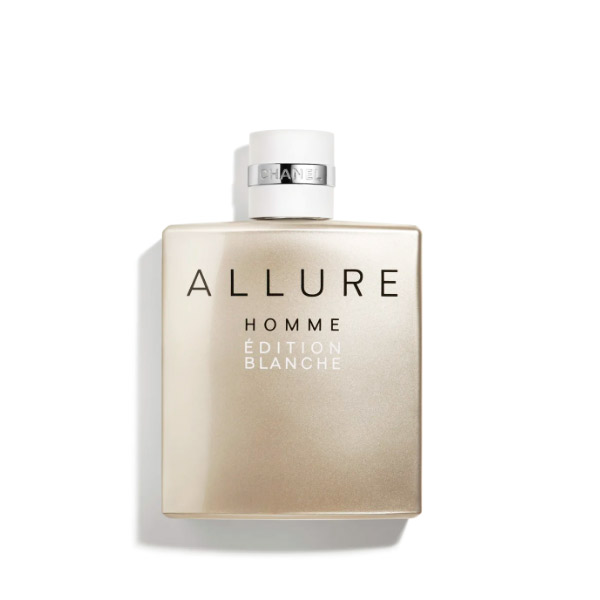 CHANEL- ALLURE HOMME ÉDITION BLANCHE EAU DE PARFUM SPRAY 50ml
1,125 point
Description
A fresh-woody fragrance. An alchemy of hot and cold.
Its avant-garde character evokes a man with distinctive tastes and bold statements.

composition
A composition that teams the powerful energy of lemon with the warm breeze of New Caledonian sandalwood, Haitian vetiver and vanilla from Madagascar. A subtle and sophisticated alchemy of hot and cold.

inspiration
Allure is a reflection of your personality, your way of being in the world. Singular, it cannot be defined, only observed.
ALLURE HOMME ÉDITION BLANCHE is the fragrance of a man skilled in his art.

art of perfuming
The Eau de Parfum is sprayed inside clothes or on the skin for lavish perfuming. ALLURE HOMME proposes a full line of shaving and body products for an intensified scent throughout the day.