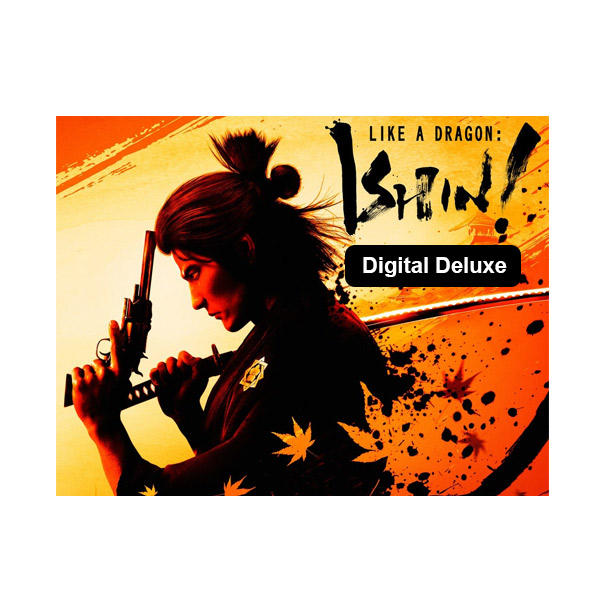 PS4 + PS5 game - Like a Dragon: Ishin! (Digital Deluxe)
687 point
This product entitles you to download both the digital PS4™ version and the digital PS5™ version of this game.
*Please note this is the Standard Edition. Be aware there is also a Deluxe Edition available, so please ensure your
selection before purchasing.

1860s Kyo is plagued by widespread inequality, and one samurai will change the course of history in his search for
justice. Take up the sword of Sakamoto Ryoma and venture to Kyoto to find your father's killer, clear yourself of a
framed murder, and restore your honor. In doing so, you will bring an end to the samurai era and forever change
the future of Japan. Draw your blade, load your revolver, and join the revolution in this heated historical
adventure that only the creators of Yakuza: Like a Dragon could produce.

*If you already own the PS4™ version of this game, you can get the PS5™ digital version at no extra cost and
you do not need to purchase this product. Owners of a PS4™ disc copy must insert it into the PS5™ every time
they want to download or play the PS5™ digital version. PS4™-game-disc owners who buy the PS5™ Digital
Edition disc-free console will not be able to get the PS5™ version at no extra cost.