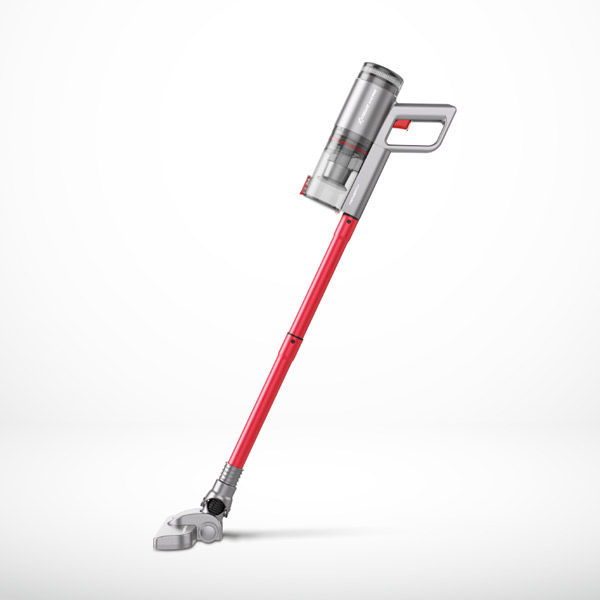 PERYSMITH X10 Pro Vacuum Cleaner
447 point
𝗣𝗘𝗥𝗬𝗦𝗠𝗜𝗧𝗛 𝗛𝗔𝗡𝗗𝗛𝗘𝗟𝗗 𝗩𝗔𝗖𝗨𝗨𝗠 𝗖𝗟𝗘𝗔𝗡𝗘𝗥 𝗫𝗧𝗥𝗘𝗠𝗘 𝗦𝗘𝗥𝗜𝗘𝗦 𝗫𝟭𝟬 𝗣𝗥𝗢
𝗕𝗥𝗘𝗔𝗧𝗛 𝗘𝗔𝗦𝗬 𝗪𝗜𝗧𝗛 𝗫𝗧𝗥𝗘𝗠𝗘
Start your effortless cleaning routine with our dual HEPA filter vacuum cleaner. Enhanced with a new filtration system, it effectively removes second-level air pollution and simultaneously boosts suction power up to 21,000PA.

𝗣𝗥𝗢𝗗𝗨𝗖𝗧 𝗙𝗘𝗔𝗧𝗨𝗥𝗘𝗦:
• Best in-class Powerful 1000W BOOST Motor
• Unmatched Performance 21,000PA Maximum Suction Power
• Multi-Stage Filtration system with 0.25 Micron HEPA Filter and Stainless Steel Mesh Filter.
• Xtreme Air Outlet with HEPA Filter for Cleaner and Healthier Air.
• Effortless Cleaning 1.0kg Super Lightweight
• Easy Maneuvering 5 Meters Insulated Power Cord
• Long Lasting Robust BUNA® body
• Versatile Cleaning 4-Way Floor Brush
• Safety Smart Overheat Protection
• Hassle-Free Cleaning One Push Removable Dust Bucket
• Extended Reach 70cm Long Aluminum Tube
• Convenient Mop Pad for vacuuming and mopping at the same time.

𝗣𝗥𝗢𝗗𝗨𝗖𝗧 𝗗𝗘𝗧𝗔𝗜𝗟𝗦
• Power: 1000W
• Voltage: 220V~240V
• Suction power: 21,000PA
• Dust capacity: 0.8L
• Noise: 72dBA
• Power Cord: 5 Meters
• Product weight: 1.0kg

𝗔𝗖𝗖𝗘𝗦𝗦𝗢𝗥𝗜𝗘𝗦 𝗜𝗡𝗖𝗟𝗨𝗗𝗘𝗗
• 2x Aluminum tube
• 4-way floor brush
• HEPA Filter
• Crevice Nozzle
• Mop Pad
2 Years Limited Warranty for home use only.
*Applicable for Motor only.
*6 Months Warranty for Accessories.
*Home renovation fall under commercial ads.
*SIRIM Certified Product.